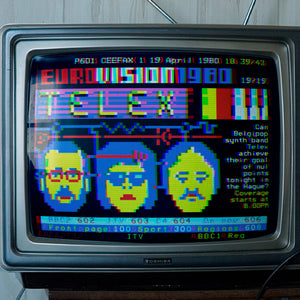 DESCRIPTION

Telex, the pioneering Belgian synth-pop band, formed in 1978, consisting of Marc Moulin, Michel Moers, and Dan Lacksman. Renowned for their minimalist yet playful electronic sound, they gained international acclaim with hits like "Moskow Diskow" and their Eurovision parody "Euro-Vision." Embracing a quirky and satirical approach to music, Telex's influence on the synth-pop genre is significant. The band dissolved in 1988 but left an enduring legacy, influencing artists across electronic and dance music. Telex's innovative sound, blending humor with synthesizers, remains a testament to their impact on the evolution of electronic music in Belgium and beyond.

DIGITAL DOWNLOAD (40cm x 40cm / 72dpi)
Printable on any printer. A4 is the optimum print size for best quality.  Our digital files are ready for instant download to print at home, at your favourite print shop or upload to a printing service and have them delivered to your door!


PLEASE NOTE
This listing is for a digital download. No physical product will be shipped.
Colours may vary slightly from those seen here due to different monitor settings and printer outputs.
This purchase is for PERSONAL USE ONLY.

 This image is copyright of the artist © Andy Tuohy 2023. Image reproduction rights do not transfer with the sale of this download.
No rights, copyright or licences are transferred in the download of this image. No commercial use, printing or sale to a third party is permitted with this purchase and will be prosecuted to the full extend of the law.
Please get in touch if there is anything we can help you with and if you would like a limited edition giclee print of the image we also see those here: https://www.andytuohy.co.uk/collections/gods-of-synth