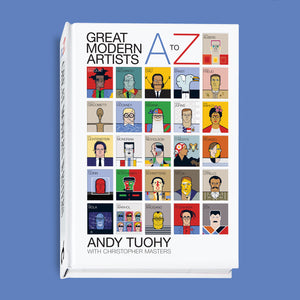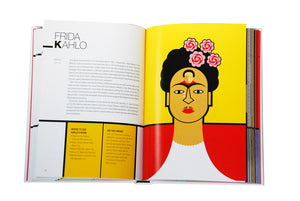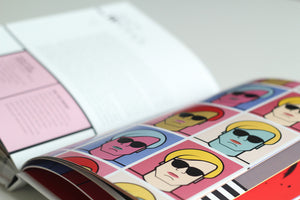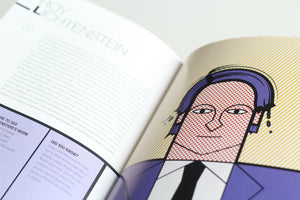 Great Modern Artists A to Z  is a design-led reference book, featuring Andy Tuohy's portraits of 52 key modern artists, rendered in each artist's own characteristic style.  Portraits include Aleksandr Rodchenko in his constructivist poster style, Andy Warhol as a classic repeat print and Barbara Hepworth illustrated to resemble one of her distinctive bronze and rod sculptures.
With expert text by art historian Christopher Masters, each artist's entry includes a summary of the essential things you need to know about the artist; their biographical details, why they're so significant, where you can find their works today, a surprising fact about them and reproductions of key works.
Whether you're already an art expert, or looking for a helpful cheat to navigating a gallery, we know you'll love this stunning and intelligent guide to global artists of the modern age.
Book size: H22 x W16cm (8 ⅔ x 6 ⅓ ")