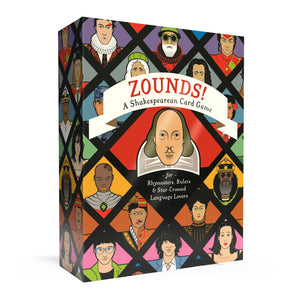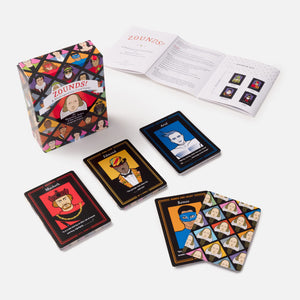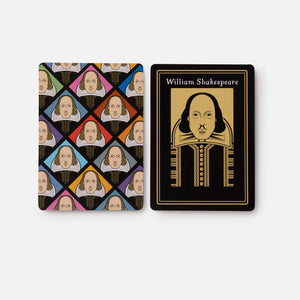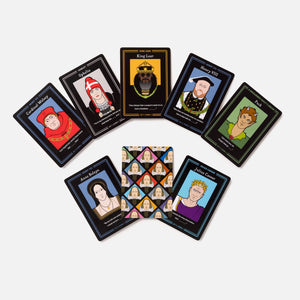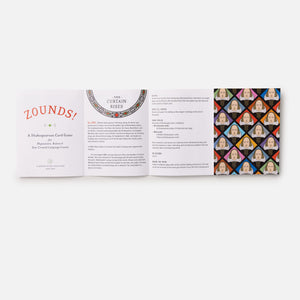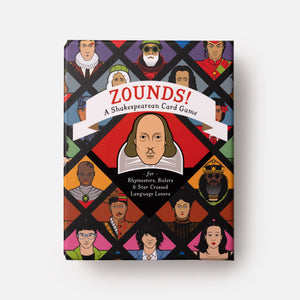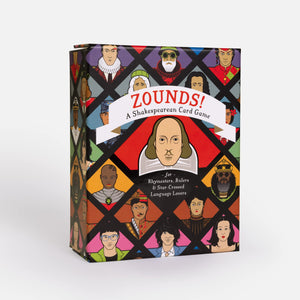 Please be aware customers from the EU may incur import duties.
A beautifully designed and packaged game for all the family - Zounds! / A Shakespearean Card Game makes the perfect gift for any fan or student of drama and the great Bard himself.

ZOUNDS!
Compete for Shakespeare's best-loved plays and characters in a delightful card game that transports players to London's sixteenth-century theatre scene.

Build the most valuable London theatre season by collecting characters from thirteen of Shakespeare's best-loved plays. This illustrated card-based party game combines Shakespeare, drama, and money—it's catnip for theatre buffs, language nerds, and book clubs. 
 
Collect complete plays with all four of their leading characters. The wild cards can increase or decrease your fortune. If you fill in the missing word in the lines of dialog on the bottom of the cards at the end of the game, whether on your own sets of cards or others', you earn extra points for each correct quote. May the biggest Bard lover win!
12.57 x 5.13 x 16.15 cm (4.95 x 2.02 x 6.36 inches)