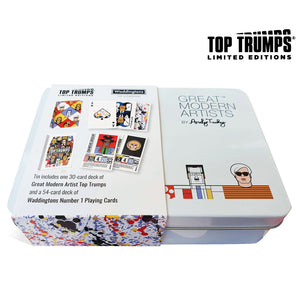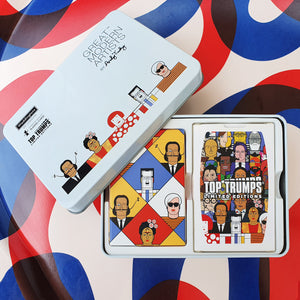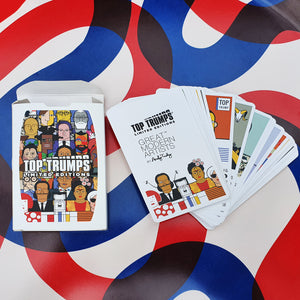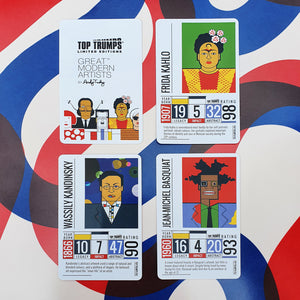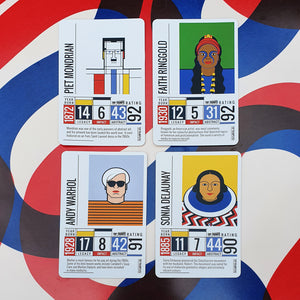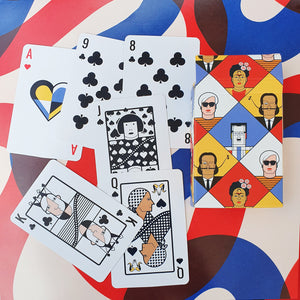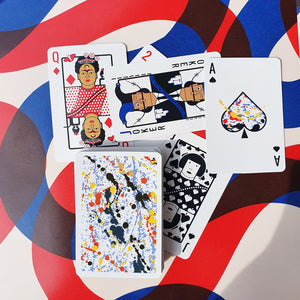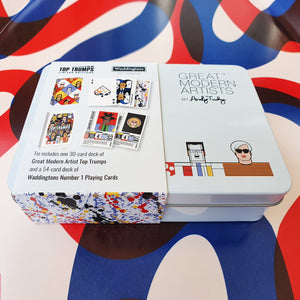 Please be aware customers from the EU may incur import duties.
A beautifully designed and packaged gift tin of games for all the family - A-Z Great Modern Artists Top Trumps and Playing Cards makes the perfect gift for an art lover or student of art and design.

Great Modern Artists Top Trumps

This fun, educational game contains legacy and impact ratings on some of the most important artists of the 20th Century with short biographies. The gameplay mechanics lend themselves perfectly to the development of maths, literacy, English and decision making skills! This pocket game is perfect for fun on the move, holidays and home! But don't stop there. You've been introduced to some of the key players in modern art so, what are you waiting for, go out and find out more.
Great Modern Artists Playing Cards
A lovely set of traditional playing cards beautifully designed to reflect their artists theme. 
W15.5 x H11.5 x D4cm (W6.10 x H4.5 x D1.6")